PHOTOS OF THE HISTORIC ROYAL HOTEL GRAHAMSTOWN    THAMES NEW ZEALAND      1904---2018

Here I will endeavor to put up photographs of the HISTORIC ROYAL HOTEL in her heyday, when THAMES  was a booming thriving Gold rich mining town.

Below a kind person has very generously donated this photo to the site, it shows a smart bunch of Naval  volunteers taken outside a very busy looking ROYAL HOTEL GRAMHAMSTOWN THAMES NZ IN c1919?.

If anyone has any old Royal Hotel photos I would be very appreciative if you would kindly share your treasure with us, photos of the old ROYAL HOTEL THAMES NZ are very scarce, which is a pity as she was/and is a lovely example of a rare Historic Edwardian hutch building, which has been neglected and  plundered mercilessly over the past years. So please if you have any photos of this amazing piece of THAMES HISTORY, just send me a jpeg of the photo/photos and I will put online with credits to you,such a lovely historical building must not be allowed to disappear into obscurity, thank you

Here can be seen clearly the lovely ornate fretwork on the veranda facing Brown Street which has all disappeared over the years, good news folks it may be coming soon back......look at the folk on top veranda, probably staff in the white aprons and a few guests..the little grocery shop that was on right of the ROYAL has now been  replaced by a house, which is still there today in 2013.

to be continued.....

THAMES NAVAL VOLUNTEERS OUTSIDE ROYAL HOTEL GRAHAMSTOWN THAMES-c1895

The date on this photo above is incorrect as the ROYAL HOTEL  as pictured  above was built in 1904, could be possibly 1914?

AS THE OLD HISTORIC EDWARDIAN HUTCH ROYAL HOTEL IS SUCH AN IMPORTANT PART OF THE GOLDMINING HISTORY OF THAMES NZ, I WOULD BE EXTREMELY  GRATEFUL TO ANYONE  WHO WOULD KINDLY SHARE ONLINE WITH US ANY INFORMATION/PHOTOS RE  THE OLD ROYAL HOTEL GRAHAMSTOWN THAMES NZ......

THANK YOU VERY MUCH.

My painting of the old LADY BOWEN TAVERN situated  along from the  HOTEL, in GRAHAMSTOWN THAMES, she used to be in the GOLD mining days of Thames....it is now a back packers....a friend who used to work there said during the big floods the water came up to the window sills...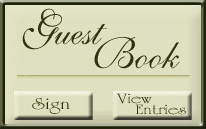 PLEASE NOTE --MY PRIVATE PHOTOS OF HOTEL ROYAL INTERIOR/EXTERIOR/ANTIQUES/ ARE COPYRIGHT TO ME...AND/OR JIMMY PATELLO/PHIL SAYER/REG BLOMFIELD-2019