I  would like to take you on a walkthrough of the original layout of the old Historic Edwardian
ROYAL HOTEL GRAHAMSTOWN THAMES,
before it is perhaps changed forever.....come with me through these empty echoing rooms, listen to the faint whispers of bygone days, of the shady deals done in gold, of
death's cold hand
s that once stalked these vaulted  corridors..........
THE ROYAL HOTEL GRAHAMSTOWN THAMES NZ - lies behind these solid kauri double front doors, 103 Williamson Street entrance.

2nd pic, almost original ground floor plan. follow me.....into the past......follow the plan....through these  gorgeous doors is another set of double doors  minus their brass handles etc., then before you is the Hotel foyer, with staircase in front of you, above you is a set of three hanging lights,(now gone) to the left a hatchway to the COMMERCIAL ROOM, here was a key board, here you booked your rooms  etc.,(now gone)...to the right is a corridor to the Brown Street entrance and on left BAR ROOMS, to right, a small room, the CLUB ROOM with open fireplace, next large PRIVATE lounge with open fireplace see below....The wood panelling has all been cleaned up since I first saw it, then it was all DARK DARK VARNISH!!

2n

Impressive foyer and staircase, dark varnish all lightened( missing  newell post) ahead is glass panelled door to back yard, to right double doors minus their brass handles to, BAR and CLUB ROOM & PRIVATE LOUNGE...follow me....below, to the right double roomed bar room,complete with freshly painted open fire( registers were all gone) and cellar trapdoor......we went down there to.......what did we find??? hmmmmmm?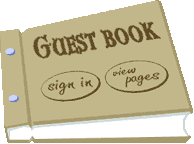 Below, myself standing just off main foyer ( 3 lights above) beyond is the corridor to Brown Street Bar Entrance, to my right (leaning) is the LADIES DRAWING ROOM ,( this also had a hatchway now gone),to my left  is the COMMERCIAL ROOM, this was a 'cold' rooma, head of me is the large DINING ROOM and spacious KITCHEN & PANTRY,

2nd photo: Dining room looking into large kitchen there was no door there in 2000/2001, only a hatchway. At right corridor to foyer and Willimson Street entrance....restoration has started.....the  double fireplace has been removed....was at back of piano on right ...what I loved about this place when I first saw it was all the SPACE!door from kitchen leads to back corridor..!From kitchentext.

Below, From dining room looking through to foyer through to the BROWN ST BAR entrance

2nd photo: taken from backdoor towards Kitchen on right, toilets/bathroomns on left, yard sported 2/3 out building, washhouse and toilets.

Please remember when we first walked these floors, all was very dusty & dark dark old varnish,with NO electricity!!

Copyright -PhilSayer Rotorua NZ

Copyright Phil Sayer Rotorua NZ

N.B. ALL Photographs copyright  H.G.Blomfield-Lobet, C.R.Blomfield, Phil Sayer 2021

This page was last updated: July 3, 2021