THE ONGOING STORY OF THE HISTORIC  ex HOTEL ROYAL c1904-2014, PREVIOUSLY THE ROYAL THEATRE & CAFE, 1864..

.GRAHAMSTOWN THAMES NEW ZEALAND

When I looked over the HOTEL ROYAL GRAHAMSTOWN THAMES  in 2008 after a time gap of 7/8 yrs, I had noticed some repair and restoration had been undertaken from the time I had inspected it in 2001/2, at that particular time it was in a  wretched state.

I have since had a chat to one of the people in charge and have been told there has been improvements made to the building, so I am very interested to see what has been undertaken and shall be making a trip up the Island next month(AUGUST 2009) and hopefully will have some cheerful news re the restoration of the ROYAL HOTEL.

I will endeavor to take some photos and will keep this site updated with news with the latest work being done by the present owner to save this lovely Historic Edwardian Hutch Hotel from a dismal fate.

August 2009

         I had the real pleasure of looking through my favorite building, the ROYAL HOTEL THAMES,  this month with James and was most impressed with the work in progress. It's looking absolutely beautiful and a credit to all those involved. First thing I saw going through the main Williamson Street entrance was Mr Hayden Wright of Thames, who very kindly donated the new ROYAL HOTEL newel post, busy at work positioning the new post which will replace the original that " vanished". that was most heartening to see(see photo below.)

I had a good look over the Hotel from top to bottom and can tell you that the work being done there is of a high standard, she's looking really great!  I was shown the beautiful massive kauri  window sash that belongs above the stairwell, and informed by James that it will be replaced with the coloured glass, it should look magnificent. Electrics all looked mostly completed, and interior & exterior painting is well underway. Working toilets, bathrooms and kitchen also finished, and carpet ready to lay. I was also pleased to see restoration to the roof started, that had looked pretty horrific and neglected over the years, to date it is being rust proofed and repainted, a Heritage Green.

However one was not so happy to see the original hatchway opening into the Commercial Room/office from the Williamson Street main entrance/foyer had been taken out and now its just a blank wall, also the hatchway into the Ladies Drawing Room had gone. The fireplace on  left side of the main dining room has been closed off, shame as all the Royal's chimneys are double chimneys/fireplaces.  It's unfortunate that these have been removed as they were an integral part of the Hotel Royal's EDWARDIAN HUTCH class building history.

Below are some of the photos I took that day, they are all copy right. Many thanks to all concerned....a very happy visit indeed!

2nd DEC 2009, This was the day of my birthday and I had the exciting pleasure of looking over the on going restoration of the ROYAL HOTEL  Grahamstown Thames NZ. Bill was busy putting the finishing touches to the beautiful elaborate scroll work on the front veranda, he said that the fancy work/finials for the roof peaks were going up very soon, wow it's just an amazing transformation of this once derelict building .Bill's cute black and white cat stuck its inquisitive nose out the front door to see what was up!  Lovely brass fittings now compliment the outer doors and gold trims frame the lintels & windows, highlighting the Edwardian charm of a bygone era, its  all looking elegant and very smart! The grounds and gardens are looking particularly lovely with 2 magnolia trees  gracing the back lawn... flowers, shrubs & hanging baskets  complete the picture

The ROYAL HOTEL is indeed getting her soul back......what a simply wonderful job these guys are doing, full credit to them!

2nd December 2010 up in Thames for my birthday once again, we sat outside the Royal Hotel in the 2cv and said our  fond farewells  reminiscing, thinking of the  miraculous restoration that had taken place in the last 10yrs from a  squatter infested dump to elegant beauty.. now the Hotel has been sold., and a new page in History begins.......

.adieu fair Lady.........

BEFORE AND AFTER.. the transformation above is amazing, left the Historic grade 2 listed ROYAL HOTEL GRAHAMSTOWN NZ in her  rusted, derelict pink mode, and right after some massive work & TLC by Jimmy Pattello & co/friends etc.,  this grand old lady has her soul back.

Here is a golden opportunity for someone with the means to fully restore this slumbering EDWARDIAN BEAUTY back to her
former glory.
...and save the
original floor plan
,
it would indeed be sorry state of affairs  to see one of NZ's very few original buildings altered beyond recognition....our History is so precious!
The Royal Hotel

December 2011....  is now uder new ownership , I recently had the pleasure of meeting Bruce and Sam who graciously showed me over my very favorite old HERITAGE building and told me of the  proposed plans to   convert this lovely heritage building  into a 16 guest roomed Hotel with house Bar etc., and  restaurant so that' was the GOOD NEWS ....

I  had a nostalgic  wander around the  lovely familiar looming old dark CORRIDORS and surprisely enough another encounter with some of the odd energies of this old  kauri building, which is steeped in Thames history and the shifty  intruige of the old mining days, wheeling and dealing and many a dodgy deal done no doubt......

.I did capture another orb  which had some weird effect on my camera.........,

......

.one real treat that day, was to see a genuine CLOCKMAKER.....making a clock by hand from wood!.....all wood.. wheels cogs the lot!  amazing craft, James Lobet  and he had a good old chat, as James being a builder of all wood planes they were in good company together ....... to be continued........

around this garden area in olden days was a smart looking railings/fence- carriages drew up outside, all very grand indeed!

PLEASE NOTE- PLEASE NOTE --MY PRIVATE PHOTOS OF HOTEL ROYAL INTERIOR/EXTERIOR/ANTIQUES/ ARE COPYRIGHT TO ME..H.G. BLOMFIELD-LOBET, AND/OR JIMMY PATELLO/PHIL SAYER/REG BLOMFIELD/PAUL SAYER-2020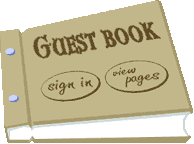 ...

.....and what did I find in the old Kitchen? :  the wonderful craft of clockmaking..... this amazingly talented man is busily constructing a working clock from wood, now you don't see that often-Royal Hotel Grahamstown Thames NZ..

....

This site was last updated: October 31, 2020
DECEMBER 2/12/2013...A NOSTALGIC  TRIP TO THAMES AND A FEW UP TO DATE PHOT0S OF THE  ex ROYAL HOTEL........

....which now appears to be a kind of boarding house?lick here to add text.

CCOUPLE LINKS NOT WORKING -SORRY.HOMESTEAD UPGRADE OR SOMETHING -CLICK BELOW