GGGGGHOSTS 0F THE ROYAL HOTEL?.

you may or may not believe in
things that go bump in the night
, but I believe that every old building has an energy, be it good bad , and on exploring the empty rattling old ROYAL HOTEL in 2001, 9 yrs ago , it was an eerie experience. If ever a building had a spirit its the
ROYAL HOTEL GRAHAMSTOWN THAMES NZ
,
and it was a spirit to SURVIVE!
Below are a few orb photos taken at the ROYAL HOTEL, they of course could just be dust, you make up your own mind.

An odd thing happened, friends  whilst looking over the ROYAL HOTEL THAMES NZ in January 2009,were aware of something in a top front window, ( Brown Street) so  got out their camera and took photos of the Hotel window in question.  When I received the photos and looked over them I was very surprised to see  the face in the front veranda window( Williamson St.,) of a old fashioned mustached gentleman, and the odd distinct orb a..'curiouser and curiouser said Alice'

The orb window can be verified by the  broken piece askew at the bottom sash.

These photos above are all taken with the same camera, at the same time on the same day. of the same front  window...I have lighten the pic on right to show orb...

the day was overcast.

copyright H. G Blomfield 2019

The face of a mustached
gentleman
behind the window frame,front veranda window, Williamson entrance,
ROYAL HOTEL THAMES NEW
ZEALAND,
THE LEGEND OF AN HISTORIC  LISTED GRADE 2 BUILDING, THE HOTEL ROYAL GRAHAMSTOWN THAMES NEW ZEALAND..

A nice group of ORBS/DUST, from the front lounge ROYAL HOTEL THAMES NZ, a real beauty over the door leading out into passageway, which leads to the right,back to foyer main entrance, Williamson St., and to left, the Bar entrance Brown street, Thames NZ

         UPDATE BELOW NEW ORB PHOTOS SEPT., 2009

On a trip through to GRAHAMSTOWN THAMES NZ on the  19th Sept., 2009 I had the opportunity to take  more photos of the ROYAL HOTEL GRAHAMSTOWN and the work in progress.

Its coming along very well indeed-Jimmy Pattillo kindly gave us free rein to wander around inside/outside the building, we took various pics  of the atmospheric corridors and was very surprised to find these orbs in corridor off main foyer below, these were the  only ones this time, but beauties!

I had been admiring  the beautiful kauri ceilings of this gorgeous Historic building, never dreaming I had company, maybe
Carl?
Below some very atmospheric shots of the wonderful original interior of the Historic ROYAL HOTEL GRAHAMSTOWN THAMES NZ 2009.

Photos of orbs have been taken by different people, on different dates/years, with different cameras and weather conditions.

Three photos taken on 19th Sept., 2009 in ROYAL HOTEL GRAHAMSTOWN THAMES NZ . Photos on left and right were taken by  Phil Sayer of Rotorua, the middle photo taken by me on a different camera.  Bluish light and orbs are in  same area corridor by main foyer arch on left.

: Victorian  memories....The old Royal Hotel  foyer .... before the present restoration with Lady Grace  and friends, Grahamstown Thames New Zealand! 2008

read the story of CORNELIA BAILEY, her love  and her couragous fight to save a utterly fantastic Grade 1 listed building,,good for you Cornelia! my kind of lady!here to add text.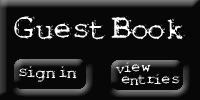 Click hcopyright H.G.B Jan 2019to add text.

L
LANGLEY - DALE HOMESTEAD RENWICH
MULBOROUGH SI NEW ZEALAND- up for sale this simply HUGE old mansion built in 1850-wow shes a beauty! strikingly original with hardly much changed over the years- a trip into the past! a prize for someone.
KPLEASE NOTE THESE ARE MY PERSONAL PHOTOS OF THE INTERIOR/EXTERIOR/FITTINGS/ ANTIQUES/ETC., &  ARE COPYRIGHT TO H.G BLOMFIELD, PHILLIP SAYER- & C.R.BLOMFIELD 2019. text.

copyright P.N.SAYER-

Rotorua nz 2013
coyright P.N.SAYER-

Rotorua NZ 2013