ROYAL HOTEL OWNERS..

   and contributers.......

The 2nd ROYAL HOTEL  owners we came in contact with..

It came to my attention yesterday 21/5/2014 of the sad demise of BRUCE OLIVER last year,2013,  BRUCE was one of the present owners of the ROYAL HOTEL.....that was a sad shock to me  I must say, as last time I saw Bruce Oliver  and his partner Sam was when they graciously showed me through the Hotel a couple years back and shared some of their ideas for her restoration into a 15 bed hotal etc.,.....

.....I feel it only fitting to share the past owners and contributers with the ROYAL HOTEL HISTORY.......This Hotel has a profound effect on those who love her.......

Below, As we were walking along a downstairs  corridor Bruce decided to have a bit of fun , doing the Ghostie bit with us.....I had been telling him of people who thought the place was haunted....he a good sense of humour

The first  ROYAL HOTEL owner I met was JIMMY  PATTELO....he and his crew did a massive job of restoration and really were the saviours of the ROYAL HOTEL,  saving the old Lady from certain wrack and ruin......Jimmy graciously  let me have  the run of the ROYAL to wander around and soak up atmosphere and take photos of what little of her past was still intact which alas was precious little,.the place had been virtually stripped, regardless of what previous owners had tried to achieve. When we first saw through the ROYAL HOTEL years before  it was simply a rat infested rusted doss house.....I loved the place the first time I ever put a foot on those aged boards...the atmosphere was alive with echoes of a turbulent  history, some of which I have endeavoured to convey to you on this site.....

JAMES PATTELLO copyright H. G. BLOMFIELD

Sam, the late Bruce Oliver and myself..ROYAL HOTEL front entrance

Contributer.

Sadly along with all the pilfering.... the ROYAL HOTEL Newel Post  to the  beautiful kauri staircase vanished......but help was at hand at the master craftmanship of HAYDEN WRIGHT......standing middle with his completed newel post       to left  interested in the wood craftmanship, James Lobet Nimes France..right  Bill one of  Jimmy Pattello's  hard working restorers

A Contibuter

TED EGAN..presented this beautiful KAURI model, of the original ROYAL HOTEL & THEATRE  built in 1864 and burnt down in 1903..to the THAMES MUSEUM.. .....THAMES....NORTH ISLAND NEW ZEALAND..

.....thank you TED EGAN

Contributer...

When the late BRUCE OLIVER and Sam  granted my wish and graciously showed me over the  old ROYAL HOTEL once again........, I was amazed to see this gentleman in  the old ROYAL kitchen hard at work making a WOODEN  clock!

..now that's incredible....the craftmans ship......this was a privilige to see....

I do not know this gentleman's name and would appreciated it to add to the caption...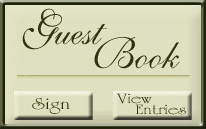 PLEASE ADD ANY MORE INFORMATION/PERSONS YOU THINK SHOULD BE HERE IN THE GUEST BOOK SO WE CAN KEEP THE ROYAL HOTEL HISTORY ALIVE..SHE DESERVES THAT!

The first ROYAL HOTEL owner we had contact with was ....... 1999.......

he lived on Waiheke Island and through him we made plans to visit again and look over this derelict beauty. To cut a long story short, ( I have  written a story re facts on what we saw re our first & following visits etc., & how this beautiful sadly neglected historic building reached out and touched ones heart..called a story called.......

The  2nd owner we met  was my friend Jimmy Pattello ......it was only through his kindness and giving us free rein to roam those corridors of history , photograph & catalogue.that I was able to put ths website together  and keep the memory of a Grand old Lady alive.....

PLEASE NOTE UNLESS OTHERWISE STATED ALL PHOTOS ARE THE PERSONAL PROPERTY OF H.G. BLOMFIELD-LOBET, REGINALD C. BLOMFIELD, PHILLIP  N. SAYER, & JIMMY PATELLO.THANK YOU 2021.dd text.

Had not heard any news about the Royal lately  , looked on line and wow! how lovely to see our Grand old Lady in her new paint work, looks amazing, thank you to the new owners, shes standing proud once again!!!!